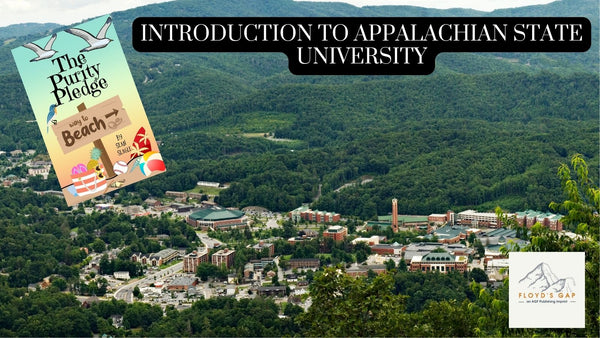 Appalachian State University: Nurturing Excellence in Education
Nestled amidst the scenic beauty of the Blue Ridge Mountains in Boone, North Carolina, Appalachian State University (ASU) stands as a renowned institution that blends academic excellence with a vibrant campus community. With a rich history dating back to 1899, ASU has evolved into a leading public university known for its strong academic programs, commitment to sustainability, and a strong sense of community. Let's delve into the fascinating aspects that make Appalachian State University a hub of knowledge, innovation, and personal growth.
Academic Excellence: ASU offers a diverse range of undergraduate and graduate programs across seven colleges, including the College of Arts and Sciences, the Walker College of Business, and the Reich College of Education. With over 150 majors and concentrations to choose from, students have the opportunity to explore their passions and gain a well-rounded education. The university prides itself on its commitment to experiential learning, encouraging students to apply their knowledge through internships, research projects, and community engagement.
One of the standout programs at ASU is the Honors College, providing intellectually stimulating experiences for high-achieving students. The Honors College offers specialized courses, seminars, and research opportunities, fostering a supportive environment for intellectual growth and exploration.
Sustainability and Environmental Stewardship: ASU is recognized as a leader in sustainability and environmental initiatives. The university is committed to reducing its environmental impact and has been consistently recognized as one of the nation's top green schools. ASU's commitment to sustainability is evident in its LEED-certified buildings, energy conservation efforts, renewable energy installations, and innovative waste reduction programs. The university's commitment to sustainability extends beyond campus boundaries, as students and faculty actively engage in community projects focused on environmental conservation and social responsibility.
Engaged and Supportive Campus Community: The Appalachian State University campus is characterized by its strong sense of community and active student engagement. Students have access to over 400 student organizations, including academic clubs, cultural and diversity groups, service organizations, and recreational clubs. These extracurricular activities provide opportunities for personal growth, leadership development, and the forging of lifelong friendships.
ASU's Mountaineer athletics program is an integral part of campus life, fostering school spirit and offering opportunities for both student-athletes and sports enthusiasts. The university competes in NCAA Division I athletics, and their football team has gained national recognition for its success in the Football Championship Subdivision (FCS).
Innovation and Research: ASU is committed to fostering innovation and research across disciplines. Faculty and students collaborate on cutting-edge research projects, exploring solutions to real-world challenges. The university supports research initiatives in various fields, including sustainability, health sciences, business, and the arts. Through research opportunities, students gain valuable hands-on experience and contribute to the advancement of knowledge in their respective fields.
Community Engagement and Service: ASU places a strong emphasis on community engagement and service, instilling a sense of civic responsibility in its students. The university actively encourages students to volunteer in the local community through programs such as the Appalachian and the Community Together (ACT) office. These initiatives provide opportunities for students to make a positive impact through service projects, community partnerships, and outreach programs.
Appalachian State University embodies the spirit of academic excellence, community engagement, and environmental stewardship. With its picturesque location, strong academic programs, and commitment to sustainability, ASU provides a nurturing environment for students to thrive and grow. Whether pursuing academic achievements, engaging in research, or actively participating in the vibrant campus community, students at Appalachian State University are poised for success and equipped to make a difference in the world.
In Sean Slagle's The Purity Pledge, Jeremy's journey takes an exciting turn as he heads to Appalachian State University to pursue his passion for baseball and join their team as a pitcher. Appalachian State University embodies the spirit of academic excellence, community engagement, and environmental stewardship. Nestled in a picturesque location, the university offers a nurturing environment for students like Jeremy to thrive and grow. With strong academic programs and a commitment to sustainability, ASU provides the perfect backdrop for Jeremy to hone his skills both on the field and in the classroom. Engaging in research, pursuing academic achievements, and actively participating in the vibrant campus community, Jeremy embarks on a path that not only fulfills his dreams but also equips him to make a meaningful difference in the world. #AppalachianStateUniversity #ASUBaseball #AcademicExcellence #CommunityEngagement #EnvironmentalStewardship #NurturingEnvironment #StudentSuccess #SeanSlagleNovel #ThePurityPledge #PursuingPassion #MakingADifference